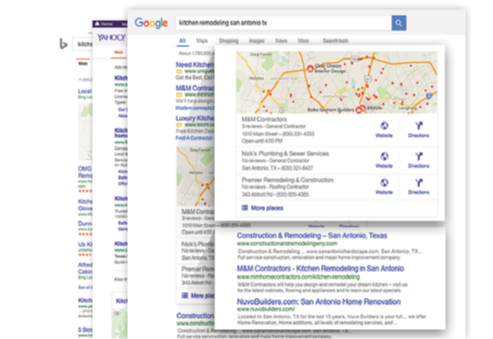 Offshore Search Engine Optimization Services:
Almost 60% of all web traffic across the entire web starts from the organic and maps sections of search engines like Google.* Improving your organic rankings allows you to take advantage of this, increasing qualified traffic to your site and driving new customers to your business.
One thing that fascinates us each time is identifying the "golden nugget" keywords. If you think about it, it is the very essence of your search engine ranking positions. We use an array of advanced software to study the keywords we wish to target for each page. Feel free to ask us for a sample report to help understand the metrics we use to choose these profitable keywords.
We all know that building quality back-links to the website is more than half the effort in attaining a good position. But you will also need a healthy website to match these efforts. We mine off the orphan files, study the existing code and suggest changes to help the Googlebot circulate around your website more easily and efficiently.
Identifying the right keywords is half the job well done. We then run your website through a complete checklist to ensure that it is all charged up!
Specialized Link and Forum building

At Pragmites we look at obtaining High Quality Theme In-bound Links from online platforms such as Forums and Blogs. We assess factors such as Page Rank, Number of Outgoing links, whether the blog is Follow or No-Follow etc. All the methodologies that we use are purely white hat. Please ask us for a sample link building report.
Press Release and Article Submission

We submit your articles to hand-picked online portals. These articles are syndicated onto multiple websites where the DA and PA will high. This is a great way to boost your rankings.
A Changing SEO

Choose a right digital marketing partner to rank first in Google search engine with your advanced key products and service. ERPcaLL proved his track records worldwide.